Well, my friends, I have 2 days left at my job and then I'm out of there for good! Hurrah! Unfortunately, then I must find a real job. I've never really been unemployed before. I mean, I've been unemployed, but that was short term, or while I was a student. This is indefinitely. Scary business. So pray for me. I want a job that I can wear nice clothes to, and also where I can use my brain and talk to people. That's all I want. Simple, right?
Anyway, so the real reason for my post. A couple weekends ago Chris and I went to the public library, and I decided I needed some audio books. I figured I'd load 'em onto my iTunes, and then put them on my iPod. Then I found something that totally eliminated the need for that long process.
Introducing the
Playaway
audio book. This handy invention has made my work life better x100. So this is just your basic audio book, but it's on it's own little mp3 player-type device! Just plug in your headphones and go - simple as that! I chose books that I've never read before, so that it would be like killing two birds with one stone.
The books I've been "reading" the past week and a half:
Loved this one! Phileas Flogg reminded me of Sheldon Cooper.
I love you, Anne Shirley.

I fell in love with this book. (sorry for the crap picture)
This one bored me, honestly. This is one you need to read with your eyes, I think. Otherwise it just feels so repetitive. Also, Heathcliff is one of the worst literary characters (in terms of his personality/disposition) I have ever encountered and I loathed him. Sorry to anyone who feels differently.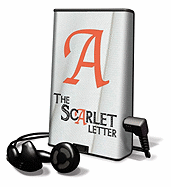 This is another one that I would have preferred to read with my eyes. I'm so going as Hester Prynne for the next costume party I go to.
I've got some other books that I'll be listening to til the end of the week, and some other books that I'm reading with my eyes (hehe).
What are you reading these days?