Hi everyone! Lately I've been thinking about my wardrobe and how sparse it is. Especially when it comes to summer wear. I would like to start wearing dresses more - I love to wear dresses and skirts, but it seems that most of the dresses I find lately are buttons up the front. I really hate to wear things that button up the front because I'm so... *ahem* well-endowed that they just gape across my chest, and if I get the next size up then it's too big everywhere else. So I prefer to wear things that don't have buttons. Plus I have this problem of being plus-sized, so for some reason Google thinks that when I type in "plus sized dresses" they think I weight 400 pounds and am interested in muumuus (what a funny looking word!). Wrong, Google. I want to wear pretty dresses that still show off my figure. I'm only a 1X, for Pete's sake! I would hardly consider myself obese. Just super curvy :P
Since I have zero luck in stores, I decided to see what kind of dresses I could find online. I was actually surprised at some of the things I found. You'll see the thing that surprised me most at the end.
>>I have no idea what website I found these dresses on. But I think they're super pretty!
Milan dress - $130




Ruffle dress - $68
Martina - $105
>>The following are from
Poetrie
(which I checked out because of another blog post I had seen [
Lindsay
, I thought it was you but I couldn't find the post!!], but none of these dresses are close to my size. I still like them though.)
Meet & Greet - $66
Eyelet Love - $64
The Social Network dress - $51
Oreo dress - $90
Queen of the Jungle dress - $60
The Creme Brulee dress - $31
>>The following are from Modcloth:
Raspberry Iced Tea dress - $48
Midnight Bird Song dress - $95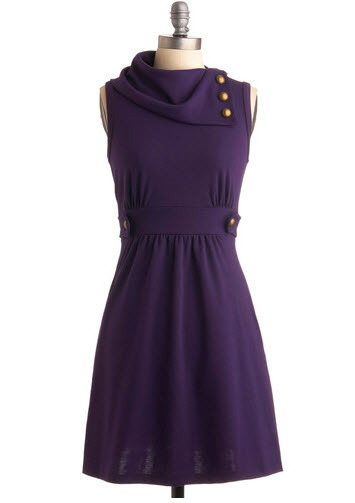 Coach Tour dress (violet) - $48
Today's the Day dress - $75
Modern Fairytale dress - $155
I'll be honest with you, I had never been on the Modcloth website before writing up this post. I just assumed that because it was popular, they wouldn't have plus-sized dresses. But they actually do! I typed in "XL sundresses" and Modcloth was one of the top suggestions! I couldn't believe it!
These are definitely the favorites of the dresses I posted about, so I may be making a purchase from them one of these days...